EASY STEPS FOR EYE MAKEUP —A BEGINNER'S GUIDE!
Eye makeup is an art. It has the power to make or break your look. It changes your look instantly. All you need to do is master the art of eye makeup through practice. This also requires an understanding of how to choose the right colors. Here are easy Steps for eye makeup if you are a beginner:
Effective and easy steps for eye makeup
Step 1: get an eye primer
This is important so that your eye makeup lasts longer and allows the colors to glide more evenly. Apply some eye primer. Let it dry and use an eyeshadow base. You can also use foundation or concealer.
Step 2: choosing the colors
As a beginner, you should use basic colors. The bolder and glitter can be used once you have ample experience. Colors that can be used for everyday look are the best choices. Buy a highlighter in a shade lighter than your skin tone and a medium shade to add color. Third, should be contour shadows (darker than your skin tone). Matte colors are the best.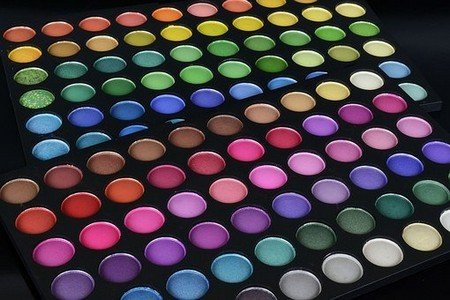 Step 3: choosing the brush
It is important to use special eye makeup brushes. Professionals usually use fingers to apply eyeshadow. However, this is not recommended if you are a beginner. Invest in a good quality small eyeshadow brush. It's a flat brush that makes it easier and more precise to apply. The eye makeup also requires a small and medium-sized blending brush, which allows for a smooth blend and creates a perfect smoke effect.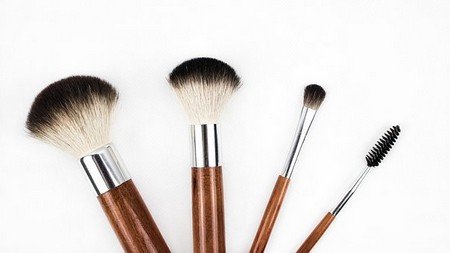 Step 4: apply eyeshadow
Starting with the lightest shade, slide the eyeshadow brush on your eyelids, starting with the inner corner of your eye and stretching it outward. The inner corner of your eyelids is always the starting point for applying makeup to your eye.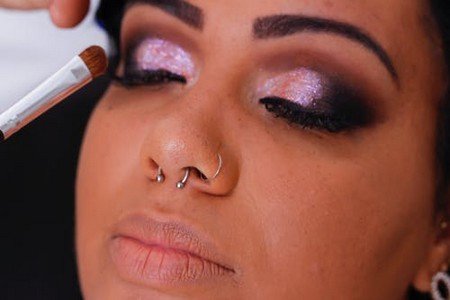 Step 5: mix
It's time to use a blending brush (angled or feathered) for the mid-tone (any neutral shade that goes with your outfit). The safest shades are pink, peach, or lighter shades of orange. Now apply it over the crease line. Start from the outside and slide inward. Do that seamlessly.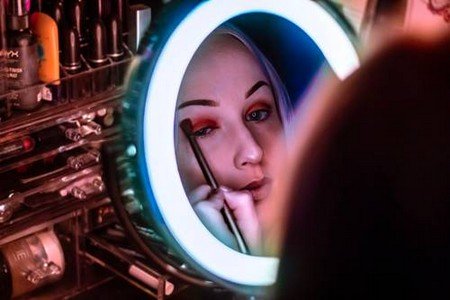 Step 6: eye contour
This is a great way to add depth and definition to the eyes. A well-contoured eye plays an important role in balancing features. Start out contouring by using the darkest shade in your palette. Start at the outer corner of your eyelids and slowly slide towards the crease. The outline shadow should be lower than the mid-tone.
Step 7: add color to the lower lash line
Don't ignore the ability to add some color to the lower lash line. All you need is a small amount of shadow on the brush. Start on the outside and slide the brush inwards to meet the highlighting shade. Add a touch of black kohl to the lower lash water line.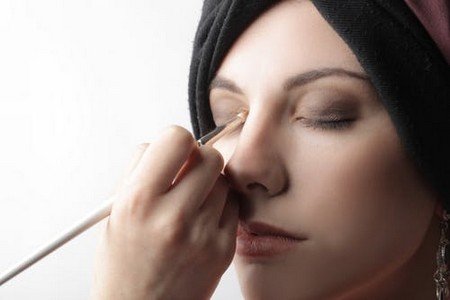 Step 8: touch up!
The finishing touches are important. Use eyeliner to add definition and shape to your eyes. The final step is to use good quality mascara. This will add some drama to your lashes. Fake eyelashes are also a great idea if you want to create an extra dramatic look.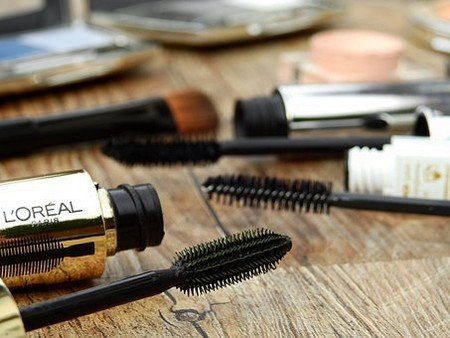 Related post:
Tips on how to master perfect eye make-up
12 tips for beautiful eyes